Kids Martial Arts Classes
Enroll your child in the areas best Jiu-jitsu and Muay Thai classes with our Kids Martial Arts programs
At Fight To Win Lake Norman, we take pride in developing the students of our community into well-rounded young adults who are confident and physically active.
Give your child the best chance to thrive with our Kids Martial Arts program. We're bringing kids across Denver, Mooresville and the Lake Norman area the most exciting BJJ and Muay Thai training around! Two convenient locations in Denver and Mooresville, NC!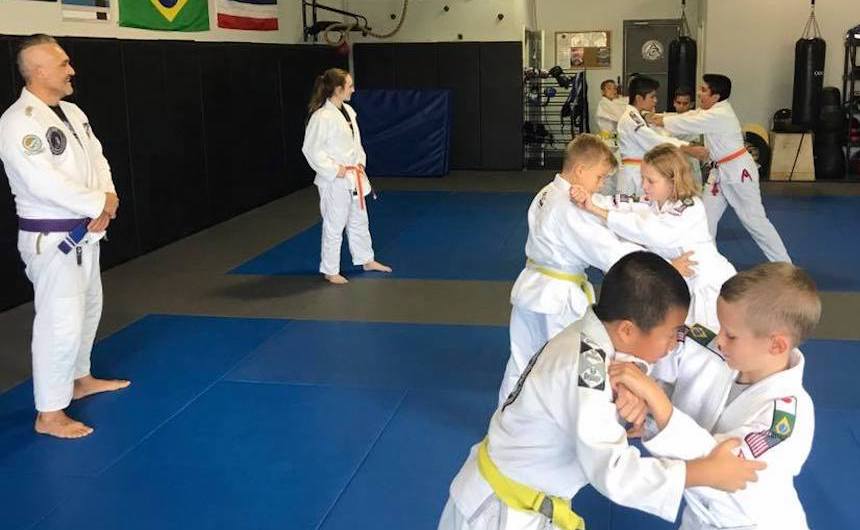 From Self-Defense To Physical Fitness, Our Kids Martial Arts Classes Cover It All
We're dedicated to keeping your kids active with exciting martial arts classes that can build their confidence and develop personal character while keeping them safe in the face of danger.
At Fight To Win Lake Norman, we offer two distinctly different disciplines in our Kids Martial Arts programs, giving students the opportunity to train in both programs, or find the one that is best suited to them.
We serve the students of the Lake Norman area with:
Royce Gracie Jiu-jitsu: This discipline relies on utilizing superior leverage to give a smaller person a mechanical advantage over a larger, stronger adversary by relying on superior technique and body positioning. Jiu-jitsu includes self-defense techniques both standing and on the ground, including basic striking, throws/takedowns, and ground grappling.
Muay Thai Kickboxing (available at our Denver location): The art of eight limbs, Muay Thai, is a striking based martial art that teaches students how to strike with kicks, punches, knees, and elbows. This discipline offers incredible coordination and strength for kids of all experience levels.
And In Our Kids Martial Arts Classes, Your Child Can Build A Skill Set For Any Aspect Of Life
The benefits of our Kids Martial Arts instruction doesn't end when you leave the gym and return to your daily routines. We instill in our students values that will stay with them for years to come.
Using the excitement and energy of martial arts training, our students quickly develop the tools it takes to be successful no matter what path in life they take.
From day one, your child will learn:
Respect and discipline
Focus and attention to detail
Unwavering self-confidence
Leadership and teamwork skills
Take The First Step Today! Learn More About The Best Kids Martial Arts Classes In The Lake Norman Area!
Don't let your child struggle to find their footing. Give them a chance to thrive with our exciting Kids Martial Arts Classes at Fight To Win Lake Norman. We're proud to work with students of all skill levels and backgrounds.
Just fill out the short form on your screen to learn more about everything we have to offer the communities of Denver and Mooresville!